Technology Driven Art is an artistic research group at the Faculty of Arts (Zuyd University),
dealing with the influence of technology on the evolution of the Arts.
Technology Driven Art organises practice based, artistic research projects across all the Art departments,
involving the Arts students of Zuyd University.
In these , we stimulate an intuitive, critical or subversive use of new technologies in art creation by students.
The slogan could be: Thinking with your Hands.
Technology Driven Art works in close collaboration with the artistic research centre
Autonomy and the Public Sphere in the Arts by Ruth Benschop at the Faculty of Arts (Zuyd University).


Most of the projects of this research group have their own website.
For more detailed information you can consult these sites:
(some are still under construction - it's an ongoing proces…)
scriptiekunst.org
tda-3Dscanning.org
tda-3Dprinting.org
tda-smartphoneorchestra.org
tda-smartdesign.org




Stuur je scriptie in voor Scriptiekunst 2021 / Send in your thesis for the Thesis Prize 2021

De lectoraten van de kunstopleidingen ZUYD nodigen alle studenten uit mee te doen aan de 8e wedstrijd voor de beste scripties. Scripties geschreven in het schooljaar 2020/2021 komen in aanmerking voor deelname. De deadline voor indiening is 15 juli 2021. De winnende inzendingen worden op de website gepresenteerd maar ook in boekvorm uitgegeven. Tevens ontvangen de winnaars een iPad ter waarde van €500.

Ben je nog op zoek naar inspirerende voorbeelden voor je scriptie? Kijk dan even op scriptiekunst.org, waar alle winnende scripties binnen de kunsten ZUYD van de afgelopen 7 jaren staan. Daar kan je ook jouw scriptie insturen: wie weet wordt die dan gepubliceerd in boekvorm en win je één van de iPads ter waarde van €500.

Met de wedstrijd SCRIPTIEKUNST willen de lectoraten een grote diversiteit aan onderzoek en de documentatie ervan binnen de kunstopleidingen ZUYD stimuleren. Ook (geschreven) reflectie op je eigen artistieke praktijk komt in aanmerking. Alle inzendingen worden getoetst op gedegenheid, originaliteit en diversiteit van aanpak. De jury bestaat uit professionals en kunstenaars van binnen en buiten de kunstopleidingen ZUYD.

Indienen uiterlijk 15 juli via www.scriptiekunst.org.


The lectorates of the Art Academies ZUYD invite you to participate in the 8th competition to name the best theses. Theses written in the school year 2020/2021 are eligible for participation. The deadline to submit is 15 July 2021. The winning entries will be published in book form and on our website. The winners will also receive an iPad.

About to finish your thesis but still in need of some inspiration? Visit scriptiekunst.org. There you'll discover the wild diversity of the winning Arts ZUYD theses from the last seven years. While you're at it: submit your own thesis! Maybe it will get published as a real book and you win an iPad worth €500.

With the thesis prize competition, the lectorates hope to stimulate a great diversity of research and documentation of research within the art academies ZUYD. Documentation of your own artistic practice is also eligible for submission. All entries will be assessed for thoroughness, originality and diversity of approach. The jury consists of professionals and artists from inside and outside the art academies ZUYD.

Submit before July 15 via www.scriptiekunst.org.




went into premiere at cc Hasselt, on Tuesday nov 12, 2019.

The first Live Performance exclusively for Smartphones.

After downloading the 'Dear lollipop' app, visitors bring there phones to the theatre, place them in a comfy seat (with a supplied adapter), and then go to a waiting room where they can read the accompanying book, while watching there phones enjoying the live performance, on some security camera's.
After the show, the phones will comment on the performance for about a week.
Review in 'de Standaard' nov. 14, 2019
Houdt een iPhone van andere kunst dan een Samsung Galaxy? Het kunstenfestival Impact zoekt het antwoord in 'Dear Lollipop', een hilarische voorstelling waarbij alleen je smartphone in de theaterzaal welkom is….
Wellicht zullen we nooit helemaal weten hoe Dear Lollipop … eruitzag. Maar naast veel absurde humor roepen de performance en een bijbehorend boek wel prangende vragen op over onze verhouding met die onafscheidelijke telefoons. Is kunst het laatste wat ons zal onderscheiden van artificiële intelligentie? Of is onze creativiteit evengoed voorge­programmeerd?
GILLES MICHIELS - de Standaard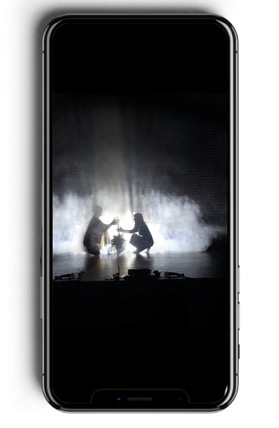 In Print
*
As part of the artistic research for Dear Lollipop, Max Wind wrote a book 'On the Artistic Taste of Artificial Intelligence'.
Visitors to the live performance got a copy for free.
You can request yours here.

* Due to high demand, we're having a reprint of the inaugural speeches

* At last, we're editing three publications with (excerpts from) the winning thesis from our scriptiekunst.org prize 2018 and 2019
They will be available very soon indeed…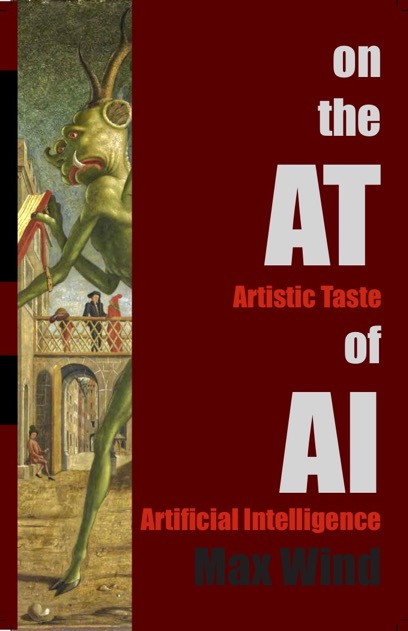 Current Projects:
To be or not…

Researching the live presence in a virtual world.
Research by Woody Richardson Laurens and Peter Missotten.
A PLETA collaboration with 8 European Theatre schools (due to Covid19, postponed to March-April 2021

Implementation of 3D printing in 3D Design

a research project by Eric Steenman (Fine Arts Academy, Design)
stimulating the active use of 3D printing techniques in art creation


Smart Design with Arduino's
a collaboration between Kunstacademie and Media Academie with Eric Steenman, Vincent Sijben and Hans Lasschuit
Opera as an intermedium
a research project in collaboration with the European Opera Academy


Interfacing Data: Interactive Media installation design

a research project by Rob Delsing and Tom Luyten at the Media Academie
Projectkunst.org
Commissioning media art by students
Scriptiekunst.org
a contest for the best art thesis




Past Projects in the picture:
Dear Lollipop
Researching the artistic taste of Artificial Intelligence. 2019
a research by Max Wind, Casper Wortmann and Peter Missotten.
TITANIC | UNTERGANG AN INTERNATIONAL RESEARCH PROJECT IN COLLABORATION WITH PLETA.EU 2017

More info on the 3D-scanning project
Titanic / Untergang is an international collaboration between PLETA.eu (a platform of European Theatre Academies) and the professorship on Technology Driven Art. 8 students of seven different countries joined forces to investigate the use of technology in a live performance. As a challenge, Woody Laurens and Peter Missotten - the research coaches for this project - haven chosen the old gasometer of Maastricht as their platform. A huge space, 50 meter in diameter and some 13 meter high, with an echo time of 13 seconds.
How to transform this space into a panoramic setting for the sinking of the Titanic, in reverse? The answer is cables: lots of cables and some 15 video projectors, all of them controlled wirelessly. The participating students created media installations in which they improvised performances around the theme of the sinking of the Titanic. Alongside, they worked with 3D scanning techniques to get full body scans, using the affordable Structure 3D sensors. The quirks of the technique delivered fascinating wireframe models they integrated in the performance. Next stop was Bierbeek (B) where they shot loads of underwater movies in a lifesize watertank. Combine this with a golden, inflatable Titanic of their own making and a shabby, plastic iceberg, and you got yourselves a fascinating performance in a 360° panoramic setting. A bloody hot setting it was (due to the weather), sometimes resulting in a few projectors refusing to start up and a wobbly melting iceberg. That didn't stop the students to perform in a hightech evocation of the sinking of the Titanic. Backwards.



Programmamanager Onderzoek: Ghislaine Boere
Telefoon: 0433466414
Email: ghislaine.boere@zuyd.nl

Last Update June 8, 2021